Positive Education
Formulated and taken forward the six-year development blueprint of "Flourishing Life and Embracing the Future with Positive Education" (2018-2024), the school hopes that every SYY student will have a prosperous life with a healthy body and good mental health.
The development blueprint is based on Positive Psychology:
"The aim of positive psychology is to catalyze a change in psychology from a preoccupation only with repairing the worst things in life to also building the best qualities in life."
American psychologist Martin Seligman
PERMA+H (Seligman, 2011)
| | |
| --- | --- |
| P | Positive Emotions |
| E | Positive Engagement |
| R | Positive Relationships |
| M | Positive Meaning |
| A | Positive Accomplishment |
| +H | Positive Health |
School-based Positive Education leads students to understand, experience and use their twenty-four Character Strengths. With different character strengths formed from their own life and daily experience, students are expected to establish an optimistic attitude towards life and meet life challenges with unswerving determination.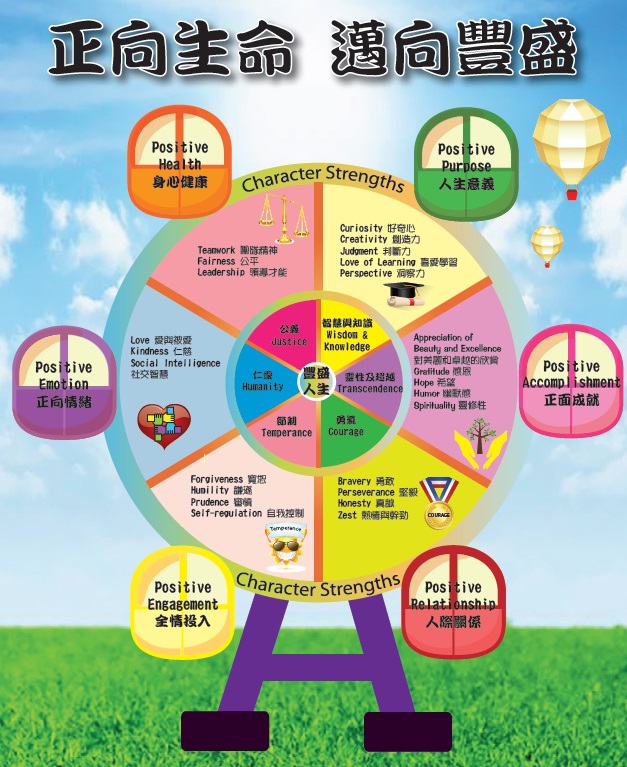 ---
---