Physical Education
Objective:
To develop students' physical competence and the habit of doing physical exercises.
Strategies:
All students participated in the school-based sports award scheme. Students who have reached the required level will be awarded certificates.

All students participated in the School-based Sports Award Scheme. Students will be awarded if they complete the "Fight the pandemic Fitness Challenges at Home" exercise log for eight consecutive weeks.
Effectiveness:
According to the School Physical Fitness Award Scheme requirements, students will be tested with four items, i.e. Handgrip, 1-min Sit-ups, Sit-and-Reach, and 6-min / 9-min Run. A total of 667 students (P.2 to P.6) had participated in the first fitness test this year, referring to the data we have collected. Two hundred forty-five students have been awarded gold level certificates, 218 students have been awarded silver level certificates, and 131 students have been awarded bronze level certificates upon meeting the standards as specified in the Scheme. About 89% of the students participating in the Scheme have won a certificate.
There were 713 pupils, accounting for 88% of our students, completing the "Fight the pandemic Fitness Challenges at Home" campaign, a school-based sports award scheme. Among them, 371 students received the gold certificates, 144 and 80 students won the silver and bronze certificates, respectively, making the total number of awarded students 595. The data from this campaign showed that the students who received bronze certificates or above took up 84% of all participants. Around 84% of our students were willing to do physical exercises such as school-based gymnastics, doing exercises by following the guidelines of online videos, doing housework. And 45% of these students said they would spend two hours or less a week doing physical exercises, and 55% would spend three hours or more a week on exercises. Generally speaking, our students have developed a habit of doing physical activities.
Subject Characteristics
In order to cultivate students' healthy physiques and encourage the attainment of higher standards of sports, we organized a two-day, one-night leadership training camp for the 56 student representatives elected from Athletics Team, Rope Skipping Team, Badminton Team, Basketball Team (Girls), and Handball Team (Boys). The camp aims to nurture leaders, raise self-confidence, develop team spirits and positive values. From the observation of teachers and tutors, participants could apply what they have learned in the camp to their teams. For instance, the team morale was up, and they were more target-oriented. Students might have fewer opportunities to take part in inter-school competitions, but they were keen to participate in the sports activities organized by the school. For example, they have achieved outstanding results in the School Sports Day, setting new records in 8 track events and 5 field events.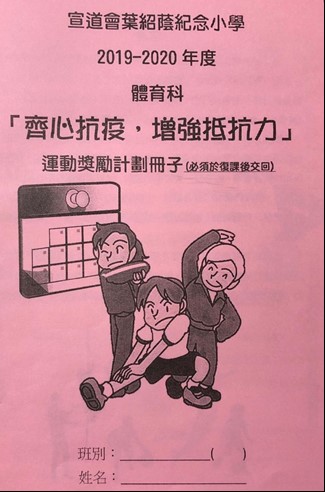 Students developing a habit of doing physical exercises by joining the sports award scheme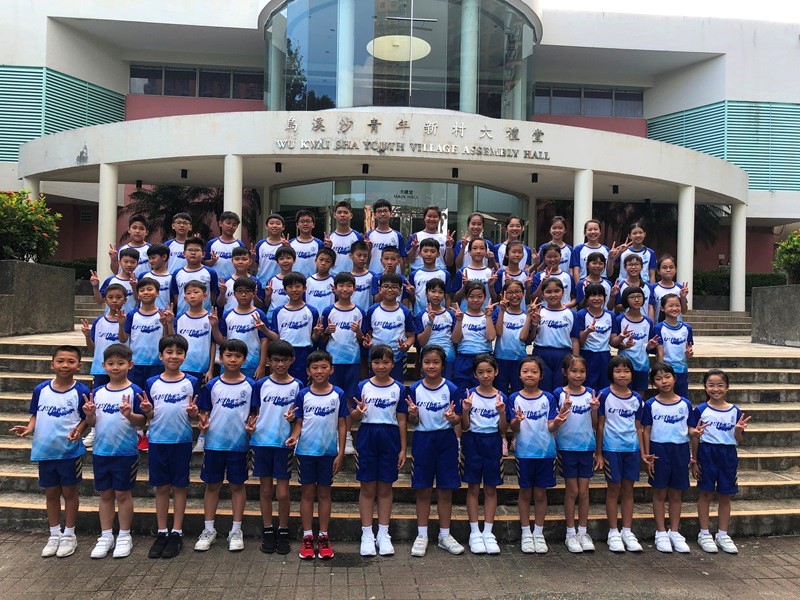 Students receiving training in how to raise self-confidence and develop team spirits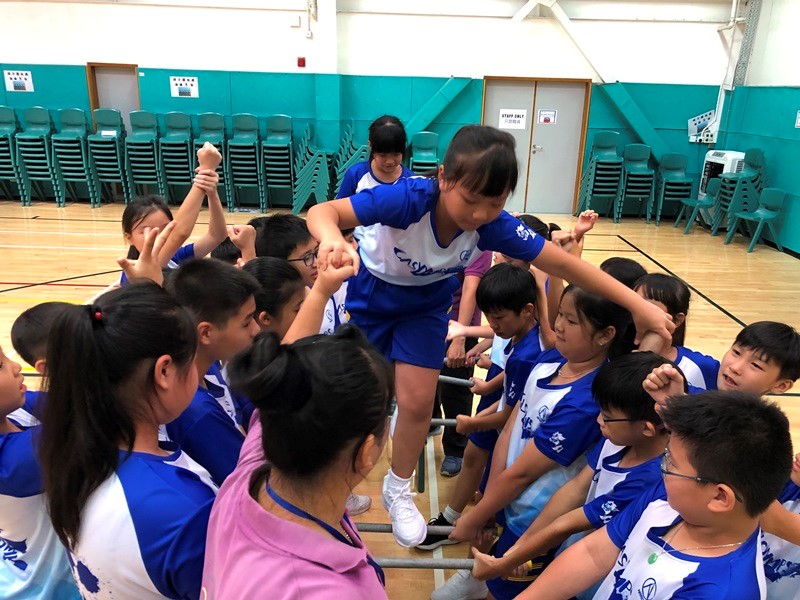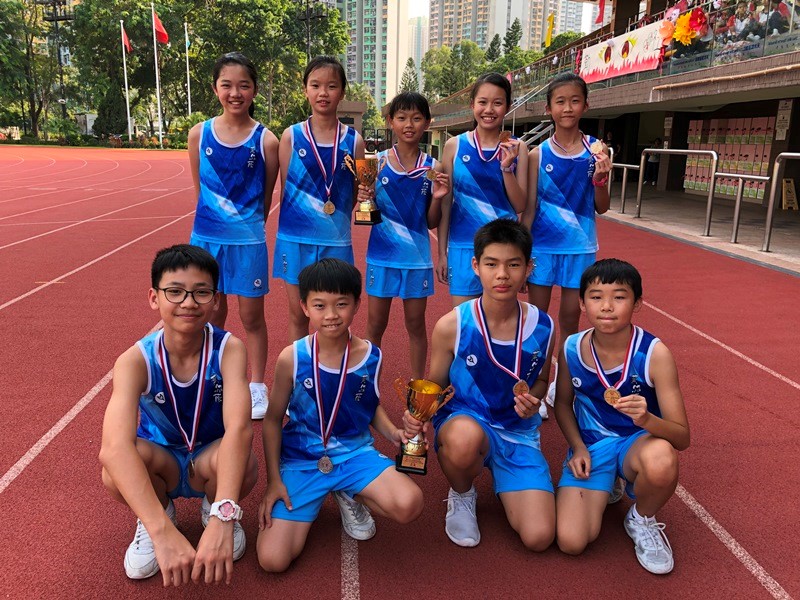 The Athletics Team achieving flying results in relay races
---
---